Esta obra nació del choque entre la frase devenida al 

Punk 

"God save the Queen" y la estética del 

Filete Porteño

, para la Muestra

Choquegrafía

del colectivo

Lettering Mar del Plata.
-
This work was born from the clash between the

punk

-turned phrase "God save the Queen" and

Filete Porteño

, for

Lettering Mar del Plata

's collective

Choquegrafía

exhibition.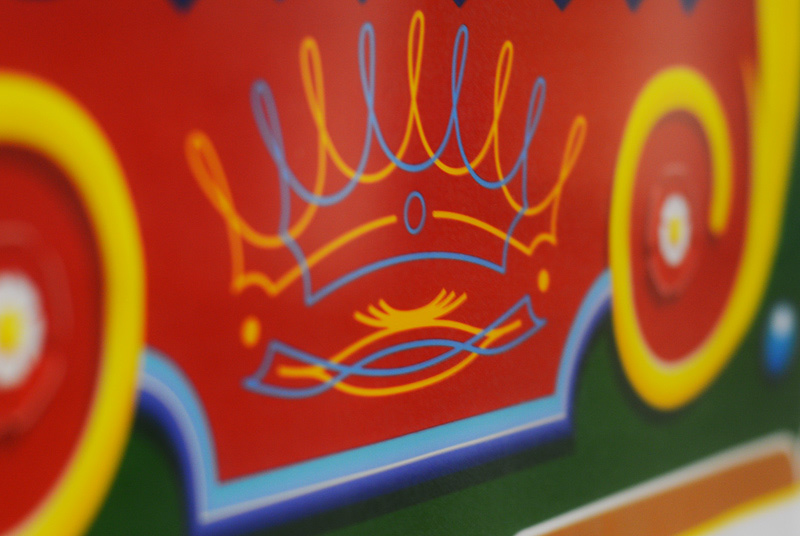 El

Filete Porteño

, nombrado recientemente

Patrimonio de la Humanidad

es una de las expresiones artísticas argentinas por excelencia, con una estética única y característica. Los temas que se representan dentro del fileteado hacen referencia a la patria, la cultura y la idiosincracia rioplatense. 
Es por eso que utilizar la frase "God save the Queen" junto con diversos elementos ingleses, genera un choque sumamente incómodo.
El resultado es una pieza políticamente incorrecta y culturalmente imposible.
Mirar esta obra es ver el conflicto, debido a su complejo nivel de significación.
Da lugar a preguntarse qué interpretación podría tener esta misma obra para un ciudadano británico y para un habitante malvinense. 
Esa brecha cultural que nos impide ver un simple fileteado de la misma manera, probablemente sea la misma que nos separa del consenso.
-
The

Filete Porteño

, recently named as World Heritage is one of the Argentine artistic expressions par excellence, with an unique and distinctive aesthetic. The topics represented by it may refer to the country, culture and argentinian idiosyncrasy.
That's why use the phrase "God save the Queen", creates a very uncomfortable shock.
The result is a politically incorrect and culturally impossible piece.
Look at this work is see the conflict because of its complex significance level.
It leads to wonder what interpretation could have the same work for a British citizen and inhabitant for Falklands, for whom this cultural clash may not even be visible.
This cultural gap that prevents us from seeing a simple work with the same eyes, might probably be the same that separates us from consensus.
CHOQUEGRAFÍA: FILETEADO/PUNK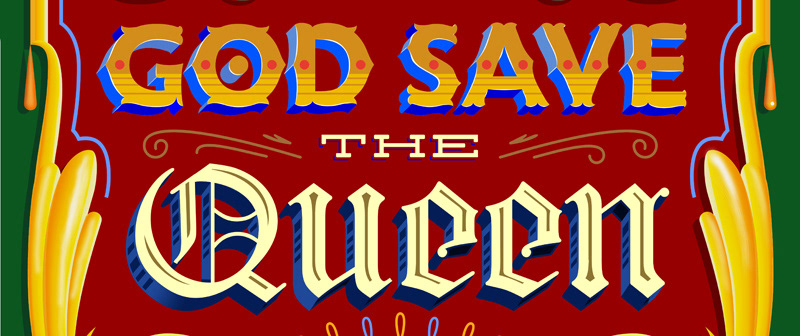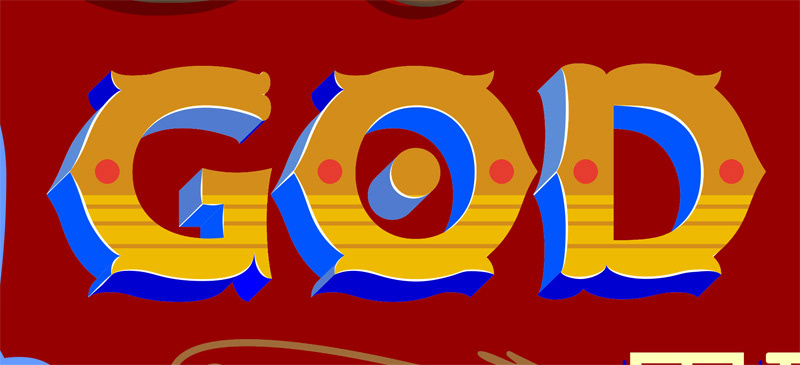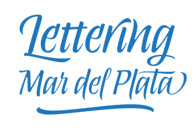 "Cuando la letra está viva, cuando la idea nace, cuando las ganas se despiertan, viene el choque. El choque esperado, que nos hace poner todo en duda, es la propia contradicción. Es el riesgo del experimento que nos mantiene vitales.
La letra dibujada, estampada, pintada o impresa es testimonio del pensamiento y la cultura. Vive en el trazo, el vector o el pixel y nos permite descubrir lo oculto, interpretarlo y disfrutarlo. 
El trazo vivo estimula y el activo grupo de Lettering Mar del Plata, nos permite descubrir en Choquegrafía una colección de interesantes propuestas, como un desafío para la mente inquieta. Para el disfrute de todos"